At Savages Wharf we are proud to provide commercial space for a select number of key tenants. Fortunately, we are discerning about the calibre of companies who we allow to work from our location, and that's your assurance of dealing with credible professionals.
Boating Central – Chandlery
Boating Central is a dedicated boating retail offering power and sailing equipment and products to boaters. In addition to the well-stocked retail space at Savages Wharf, Boating Central has a solid on-line presence to support customers throughout Australia.
Retail space - AVAILABLE
Contact for more information

Phone:
(03) 9397 6513

E-Mail:
johnsavage@savageswharf.com.au

Stargate Marine Services – Marine Electronics
Electronics are to be found on virtually every non-trailerable boat these days. The bewildering complexity of available equipment is often well beyond even the most competent weekend boater. That's where Stargate Marine Services can recommend the right electronics for your boat and your style of boating, then install the essential equipment. The outcome is a fully integrated system which provides you with all the information, data and support that you need.
Bayside Boat Covers – Marine Trimmer
When you need new covers or clears for your boat, or a repair to existing canopies, Bayside Boat Covers is on hand to provide friendly and professional service. They have decades of experience in the marine industry and can undertake routine work from a simple zipper replacement through to the most complex of marine trimming jobs.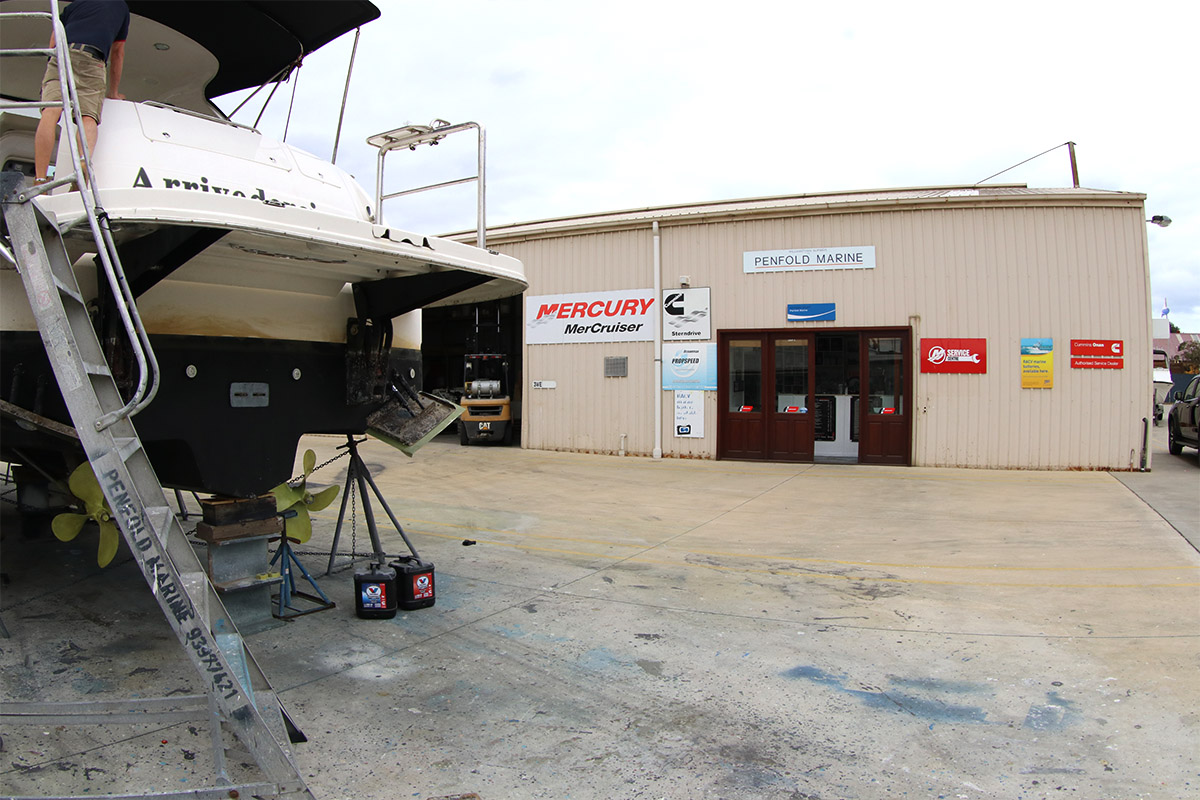 Penfold Marine – Marine Engineers
Think engines, transmissions, shafts and props – think Penfold Marine. Established in 1965, this long-standing business is wholly dedicated to supporting commercial and pleasure boat owners, power and sail. Trades on the team at Penfold Marine include shipwrights, engine technicians and marine engineers. Penfold Marine is an authorised MerCruiser dealer.
Holmes Marine – Marine Surveyor
There are times when a marine surveyor is keenly sought after. Perhaps you are considering the purchase of a boat and need it to checked by an expert. Or you need a marine surveyor's report to accompany your application for insurance cover. Unfortunately, you may need the services of a marine surveyor when making an insurance claim. David Holmes is a member of the Australian Institute of Marine Surveyors and is highly respected Australia wide for his professional services.
Harvey's Boat Company
Although Brendan Harvey established his business at Savages Wharf in 2017, the journey began in his home town of Mildura 20 years ago when he left school and signed on as an apprentice shipwright. Today, based at Savages Wharf, Harvey's Boat Company undertakes boat repairs in timber and fibreglass, custom woodwork, insurance repairs, boat management and condition reports.